The professional landscape is deeply mutating: we assist in the rise of new positions, the evolution of the strategic positions, the spread of collaborative organizations, the digital transformation of some functions, the acceleration of interculturality. We support you in this transformation. How? Together, we chase weak signals on the market. We share this new vision together. You, leaders of today and tomorrow, will be the pathfinders of the upcoming change.
You will meet experts who will offer you guidance on those fields. We will help you face those concerns by adapting your attitude to enforce your leadership and your strategic vision and rethink your drivers to make your leader position meaningful.
A career is successful when shared, knowledge only is not enough, it is necessary to communicate! The hidden job market represents 80% of the opportunities, reachable if you learn how to become visible. We will be network catalysts, contact makers.
At Cap Dirigeant, you come with contacts, and you leave with a network!
A new executives' coaching
A classic job, a unique approach
In a changing world, we have created Cap Dirigeant to reinvent the leaders' coaching methods. How? By taking the best out of it and immersing you in the future.
You will get back to business
And much more
Agility
We will know how to support you whatever your professional project is: whether you want to take the lead in a French company or abroad, to develop an entrepreneurial project, to start a business or take over a company, or to become a consultant. We will smartly determine the best choice to make according to your experiences and ambitions.
A strong network, a powerful collective knowledge
Sharing with partners in key moments of your career strengthens yourself and open perspectives. When it is time to take a new step, it is vital to develop your network. We help you embrace and use this collaboration. With Cap Dirigeant, you learn how to build and expand your network. This ability will be profitable to you all along your career.
An international approach
We do have international careers ourselves and partners abroad. We can provide an English coaching, and especially train you for English interviews. We manage repatriations, whether you are coming back to France or leaving abroad again.
A true tailor-made service
Having a customized coaching is essential to understand your proper concerns: we want to design a project that suits you best, to reveal your talents. You will become the main actor in your career and get the keys to success. We are all certified coaches and will provide you the tools and savoir-faire to help you find your way.
The Leaders' Club
We invite you to join an inspiring and united leaders' community, to expand your network and share with partners, in order to take on the main challenges you can face in your field. And much more. The Leaders' Club is a place for sharing that allows you to embrace tomorrow's world!
Fundamental digital
Digital has transformed our lives. It has made knowledge richer, more intuitive, accessible, adapted to your needs. We use the whole digital asset to offer you a unique experience for new professional perspectives.
Open your mind through experience
We know that experience is worth much more than a thousand words. With us, you will open up new horizons, reveal maybe unexpected assets, and create new opportunities: learning expeditions, mentoring, start-up immersive training…
Here you will meet partners involved in today's main changes: the situation of elderly in the companies, remote management, collaborative organizations and digital transformation.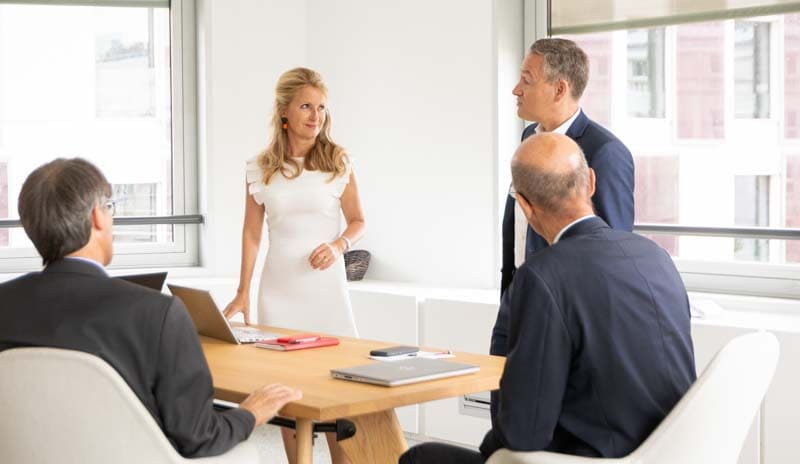 Whether it is the place for seniors, remote management, collaborative organizations, digitalization, you will meet with us actors invested in the changes of the time.